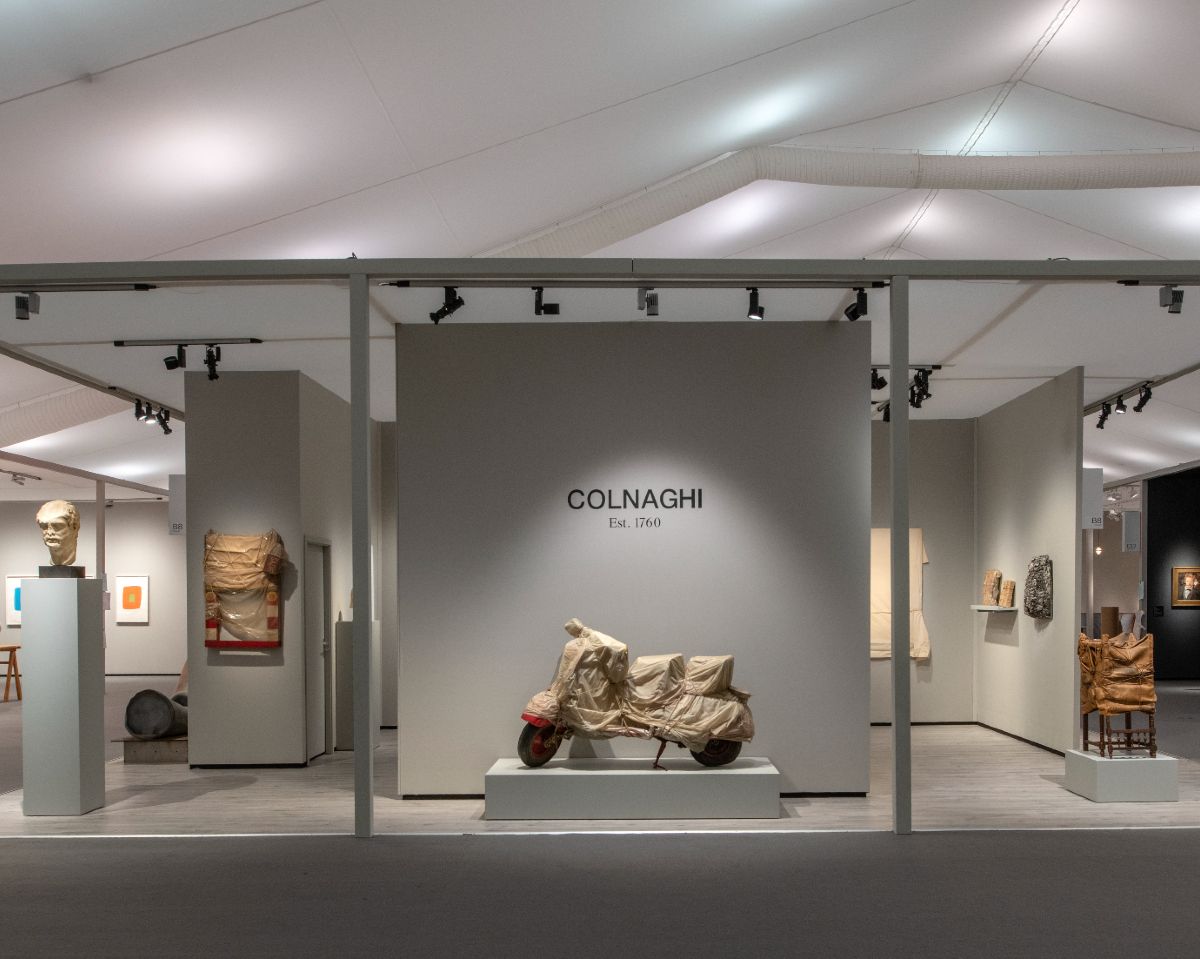 Colnaghi's Modern & Contemporary Art department focuses on secondary market works and estate representation for artists from the late 19th Century to the present day. The department organises year-round exhibitions in Colnaghi's New York and London gallery spaces and participates in a global calendar of art fairs, including Frieze Masters, Abu Dhabi Art, The Winter Show, and TEFAF Maastricht.
A leader in the market for Modern & Contemporary private sales, Colnaghi specialises in providing a discreet alternative to buying and selling at auction, negotiating purchases and sales on a commission basis. Colnaghi's global network facilitates the sourcing of modern and contemporary masterpieces from around the world and offers unparalleled access to both private collections and institutions. The department works directly with a number of Artist Estates in addition to our private client base.
Collectors, cultural institutions, and museums buy and sell for a broad range of reasons, and Colnaghi offers a tailored service to suit each individual client. We are pleased to manage both the acquisition and sale of works, from single works of art to whole collections.
Our in-house specialists are experienced in executing thorough market assessments to ascertain the value of works of art. Our focus on academic research and due diligence ensures that Colnaghi is well placed to construct a strategy for the handling of your works of art that ensures we achieve the best results. We aim to deliver a service to our clients that instills confidence and trust. Our commission structure and costs are transparent; we value clarity in our communication and our strategies.
Colnaghi is renowned for its extensive library and archives and is pleased to offer the public guidance and support on any research queries they may have. With in-depth expertise in Antiquities, Old Masters in addition to Modern & Contemporary art, our specialists are able to assist any individual seeking research advice.
The department was established by co-CEO and Executive Director Victoria Golembiovskaya, who has reinvigorated Colnaghi's focus on modern masterpieces since joining in 2019 and extended it forward into contemporary art. Before joining the gallery, Golembiovskaya founded and led the art consultancy House of the Nobleman and served as Director of RNA Foundation in Moscow. She has dedicated her career to the curation and promotion of Modern and Contemporary Art, in addition to her continued interest in developing cross-category collections with Colnaghi's Old Master and Antiquity departments.
Lily Snyder guides the Modern & Contemporary Department in North America as its Managing Director. Snyder has spent her career advising an international portfolio of private clients on appraisals, consignments, purchases through auction and private sale as well as long-term collection planning. She joined Colnaghi in 2021 after 12 years at Sotheby's, where she served most recently as Vice President for Business Development, Global Fine Arts.
The Modern & Contemporary Art Department works directly with a number of Artist Estates in addition to our private client base.
Artists Available:
Marc Chagall
Jean Dubuffet
Rene Magritte
Andy Warhol
Christo and Jeanne Claude
Edgar Degas
Henri Jean Guillaume Martin
Alfred Sisley
Henri Martin
Zao Wou-Ki
Giorgio de Chirico
Lucio Fontana
Alighiero Boetti
Raqib Shaw
Edouard Manet
Claude Monet
Camille Pissarro
Marina Abramović
Nico Vascellari
Fyodor Pavlov-Andreevich
Roy Lichtenstein
Beverly Pepper
Piero Dorazio
Heinz Mack
Hans Hartung
Walter LeBlanc
Gerhard Richter
Salvador Dali
Pierre-Auguste Renoir
Edvard Munch
Pablo Picasso
Antoni Tapies
Pierre Soulages
Moise Kisling
Jeanne Hebuterne
Edouard Athénosy
Roberto Matta
Wilfredo Lam.