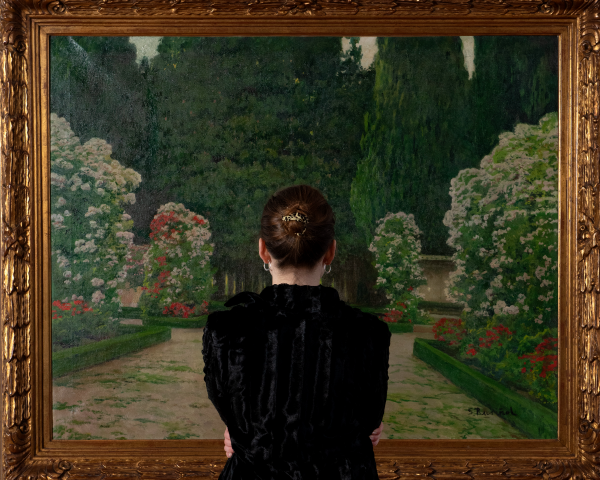 Colnaghi, London was delighted to present an exhibition of museum quality landscape paintings by Spanish modern masters of the late nineteenth and early twentieth centuries, opening March 17th 2021.
Spanish Modern Landscapes followed a successful introductory exhibition into the art of the period, The Golden Age of Spanish Modern Art in 2020. This second foray into the area will focus on how these artists responded to the dramatic and varied Spanish landscape as subject matter, depicting it in unique ways which pre-empt and reflect movements such as Realism, Impressionism and Symbolism.

To realise this presentation, Colnaghi (est. 1760), collaborated once again with two of Barcelona's most influential and venerable galleries, Sala Parés (est. 1877) and Artur Ramon Art (est. 1911), combining more than five hundred years of collective knowledge and experience. This exhibition formed part of an ongoing strategic project by the trio to bring Spanish artists from the turn of the 20th century to wider public recognition, restoring the prestige of arguably one of the best schools of painting in Europe.
Jorge Coll introduces Spanish Modern Landscapes
Said Colnaghi Gallery's CEO, Jorge Coll: 'Collaborating with Artur Ramon and Sala Parés in this joint venture, we have sourced the highest quality works, with many of the landscapes presented here coming from the pinnacle of the artists output. At a time when many of us are trapped inside, these landscape paintings offer an escape into the otherworldly beauty of Spain at the end of the 19th century. We hope that this exhibition will build upon the success of The Golden Age of Spanish Modern Art last year, bringing these Spanish Modernists to wider public recognition and appreciation around the globe.'

Spanish Modern Landscapes | Colnaghi London