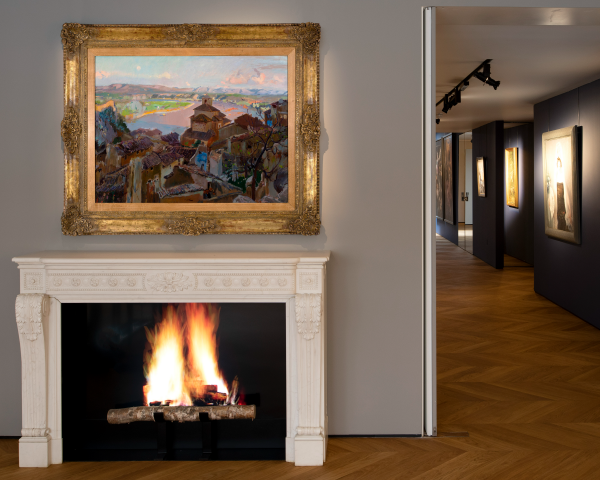 Colnaghi London was delighted to present a survey of painting by Spanish artists of the late nineteenth and twentieth centuries in July 2020.
The Golden Age of Spanish Modern Art came at a time of renewed interest in this period, and followed exhibitions appraising 'Catalan Modernisme' at the Metropolitan Museum of Art, New York, the Cleveland Museum of Art, and the Van Gogh Museum, Amsterdam. Many of the featured artists, amongst them Ramon Casas, Francesc Miralles and Joaquim Sunyer, moved from Barcelona to Paris, and the exhibition sought not only to examine the impact of this on their work, but also re-evaluated and acknowledged their contribution to the canon of Modern Art.
'The Golden Age of Spanish Modern Art' | Colnaghi London | Summer 2020
To realise this presentation, Colnaghi (est. 1760) collaborated with two of Barcelona's most influential and venerable galleries, Sala Parés (est. 1877) and Artur Ramon Art (est. 1911), combining more than five hundred years of collective knowledge and experience.

Virtual Reality at Colnaghi | London Art Week 2020