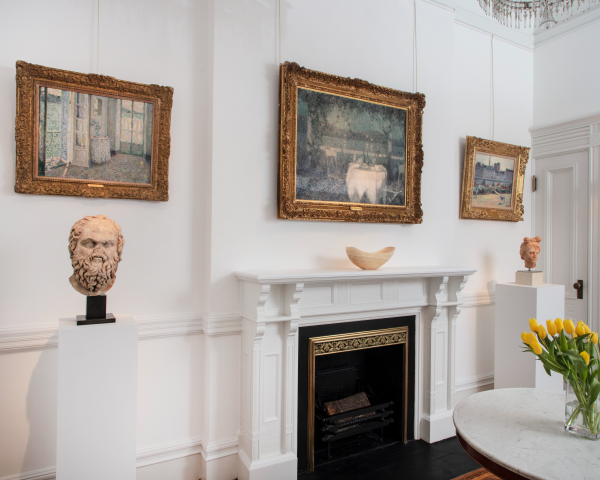 This spring, Colnaghi New York reopens its doors to the public with Reflection: Impressionist Masters of Plein Air, an intimate exhibition of Impressionist and Post-Impressionist masterworks.
Drawing together landscape paintings and intimate outdoor scenes by such artists as Eugène Boudin, Jean Dufy, Gustave Loiseau, and Henri Jean Guillaume Martin among others of the French avant garde who rose to fame through the Paris Salon, Reflection will be open by appointment May 12 through June 11, 2021 at Colnaghi New York.
The exhibition's title points to a thematic continuity between the works on display. 'Reflection' refers to the motif of refracted light: trees and bridges duplicated within a pool of water, the halos of porch lights across a bay, and mirrored panes of window glass. 'Reflection' as an emotional concept similarly indicates a shared atmosphere of serenity within the paintings, inspiring quiet repose and introspection within viewers.
The fourteen meditative paintings in the exhibition take pastoral scenes and landmarks, depicted at specific times of day or night, as their point of departure to explore the relationship between use of colour and expression of mood. A primary focus of the Impressionists and Post-Impressionists, the fleeting experience of a moment is investigated and captured in these works through intensified colour palettes and detailed attention to the quality of light.
Reflection: Impressionist Masters of Plein Air - Featured Works