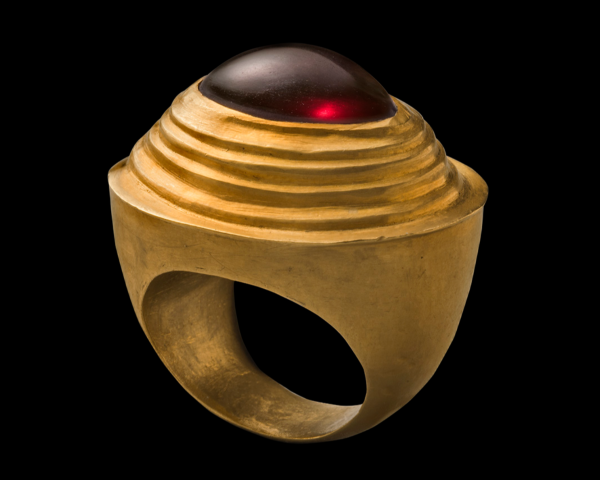 Colnaghi is proud to present a sale exhibition of jewelry from antiquity to the present.
Assembled with Christmas and the holiday season in mind, this stellar display of 60 precious items spans 5,000 of the history of personal adornment. Most of the jewels are wearable and range in price from a few thousand dollars to five figures and more.
The earliest jewels are Greek and Roman rings, necklaces, bracelets, and amulets, as well as European Bronze Age, Eurasian and Islamic ornaments. The Renaissance and European material dates from the 15th century onwards, followed by a group of 19th and 20th jewels. Included in our selection are two superb Classical Antiquities closely related to the world of adornment: an elegant Greek bronze mirror, and a refined Hellenistic rock crystal vessel intended for costly perfume.
The history of personal adornment is a fascinating, universal topic that can be traced through the ages. The desire to embellish oneself is attested in every culture and at every period. Many ancient jewels had magical properties, made for use both in life and in death, and have been preserved in tombs. The European tradition, by contrast is often religious or honorific in nature and can reflect the culture of its time. We hope you enjoy the range of material assembled for this exhibition, from the elegant simplicity of the anonymous Greek and Roman gold production to the exuberance and purely decorative effect of modern creations.